CEO and Founder
Paul Urmston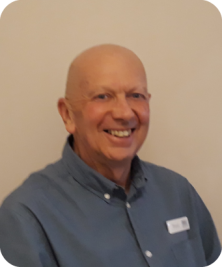 I'm really pleased that ESH Community is OPEN for resident placements.
We take our duty of care towards the health and wellbeing of both our residents and our staff extremely seriously. We have completed a thorough risk assessment of our environment.
We have developed and implemented safe working protocols based on current best practice approaches that minimise the infection risks posed by COVID-19.
We continually monitor the latest government guidance and update our processes accordingly to ensure the health and safety of our residents and staff.
Our approach is built on the guiding principle of maintaining a COVID-19 secure residential bubble at our main facility to ensure the long-term safety of residents and staff.
We achieve this through a combination of the following initiatives and additional measures:
We have invested in a new facility adjacent to our main premises where we meet with all potential residents and families to ensure our current residents are not exposed to COVID-19. This facility also provides a dedicated area for our staff to undertake daily sanitisation activities and a standard health check exercise before they enter the main building ensuring they are ready to enter the residential bubble.

We ensure that all ESH Community staff have regular COVID-19 antigen tests.

We have introduced tighter restrictions for contractors and external suppliers accessing the premises including COVID-19 antigen Lateral Flow Testing and a basic health check of Temperature and SPo2 before entry, as well as the requirement to use PPE where appropriate.


Our staff are fully trained in the correct use of PPE in our residential rehab with a plentiful supply of all necessary equipment.

We have introduced a new daily cleaning regime to ensure the premises remain COVID-19 secure.

We have adopted a COVID-19 antigen testing regime for potential residents, the first full test is completed a few days prior to admission followed by a period of isolation at home before coming to the rehab for admission. We then perform a COVID-19 Lateral Flow Test on the day of admission to ensure residents are not infected when they begin their recovery programme at ESH Community.

We've increased our resident health check activities, these are now completed daily for whole length of a resident's placement to identify any possible infection symptoms or trends particularly during the initial detox period of a placement.

We have introduced appropriate changes to our programme of activities that replace high-risk elements with low risk alternatives. For example, our external gym visits addressing physical wellbeing have been replaced with weekly fitness activities onsite, including Yoga and T'ai Chi which we are confident bring additional benefits to spiritual awareness, a key requirement for a successful recovery from addiction.

Attendance at external recovery support group meetings has been replaced by video (ZOOM) participation in the same meetings facilitated from the rehab. This helps to build resident's recovery network of contacts to maintain their recovery after the rehab placement finishes.

Resident family/visitors are not allowed for the safety of our residents and staff.

Residents are only allowed out of the location on activities that are low risk of COVID-19 infection, e.g. country walks, always escorted by staff.
Please Contact Us if you would like more information about our full COVID secure risk assessment.