CEO and Founder
Paul Urmston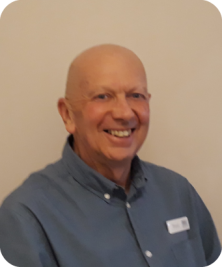 Paul has a wealth of experience gained over the last 15 years delivering alcohol and drug support services.
Paul is the registered manager at ESH Community treatment centre and also manages our admissions.
In 2009 Paul founded ESH Works which was one of the first peer led support organisations in the UK to link directly into commissioned drug and alcohol service providers.
He has worked closely with the National Treatment Agency (NTA) now Public Health England and has made significant contributions along with other peer led organisations across the country to establish the concept of peer led recovery. This approach to recovery is now accepted and promoted by the government as one of the most effective methods of treating addiction.
Paul understands what support and life skills are required to sustain long term recovery from addiction and the psychosocial interventions that are involved to be able to address the root causes. The ESH Community residential rehab programme of support and aftercare encompasses that experience and knowledge.
Paul has also championed the implementation of a Dual Diagnosis protocol pathway in Warwickshire which has established the framework of joint support required for people with drug and alcohol issues alongside mental health problems.
Consultant Psychiatrist
Dr J S Grewal - MBBS DA DCH MRCPsych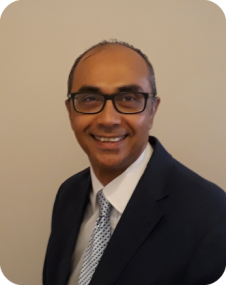 Dr Jas Grewal is a Consultant Psychiatrist working in a full time post for Coventry and Warwickshire Partnership NHS Trust.
Dr Grewal is the Consultant Psychiatrist for ESH Community specialising in addiction and supervises all our detox and rehab admissions. He also has his own private practice in Coventry and Warwickshire.
Dr Grewal qualified as a doctor with a Bachelor of Medicine and Surgery (MBBS) degree in 1993 from The Royal Free Hospital School of Medicine, London. He worked for 9 years gaining a wide medical experience in various specialties including Anaesthetics, Paediatrics and A&E before specialising in Psychiatry.
Dr Grewal became a Member of the Royal College of Psychiatrists (MRCPsych) in 2005 and received his Certificate of Completion of Training (CCT) in 2008. Dr Grewal is dual qualified and listed on the General Medical Council (GMC) Register as a Consultant Specialist in:
- General Adult Psychiatry
- Addiction Psychiatry
Dr Grewal further specialized in the treatment of Healthcare Professionals (HCPs) with Addiction and Psychiatric problems. For many years, Dr Grewal offered support and guidance to the Sick Doctors Trust (SDT) and the British Doctors and Dentists Group (BDDG). Dr Grewal has extensive experience of treating doctors who are under investigation by the GMC and whose registration is restricted by the GMC.
Dr Grewal achieved a Master of Business Administration (MBA) degree from the Open University in 2011, and is also a member of the Faculty of Medical Leadership and Management (FMLM).
Dr Grewal is a member of The Society for the Study of Addiction (SSA), The Medical Council on Alcohol (MCA) and The Specialist Clinical Addictions Network (SCAN) and the Spirituality and Psychiatry Special Interest Group of The Royal College of Psychiatrists.
Dr Grewal has full Medical Indemnity Insurance with the MDDUS, and is registered as a BUPA specialist
Dr Grewal has successfully completed his yearly appraisal and revalidation as required by the GMC. He takes an active role in training and teaching Medical Students and Junior Doctors.
Addiction Counsellor and Programme Lead
Sam Shilton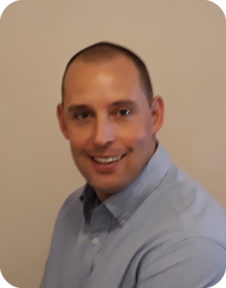 Sam is a qualified counsellor who specialises in addiction.
Sam has a wealth of counselling experience gained practicing in local community organisations and working closely with commisioned addiction support services.
Sam leads the ESH Community treatment programme. He has an innovative approach and is always keen to embrace new ideas to improve the overall support we provide.
Registered and accredited member of the British Association for Counselling and Psychotherapy (MBACP)