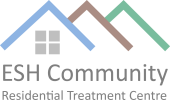 Well… what can we say, the world is a mess at the moment, but if we are going to change our futures we need to take positive actions.
As a not-for-profit organisation we also have to deal with the impact of the current financial climate and direct increases to our operational costs, however, we are remaining focused on our primary role which is to help individuals and families who are struggling with addiction.
"When everyone seems to be increasing their prices, we've actually decided to take a different and unprecedented approach by reducing the cost of rehab placements at ESH Community."
We believe that we offer the best professional, experienced and focused drug and alcohol rehabilitation treatment, and we want this to be available to as many people as possible, so for the start of 2023 we are reducing the cost of our rehab placements by £1000.
We believe that this is the 'right' thing to do in these really difficult financial times to assist individuals and their families who have addiction problems.